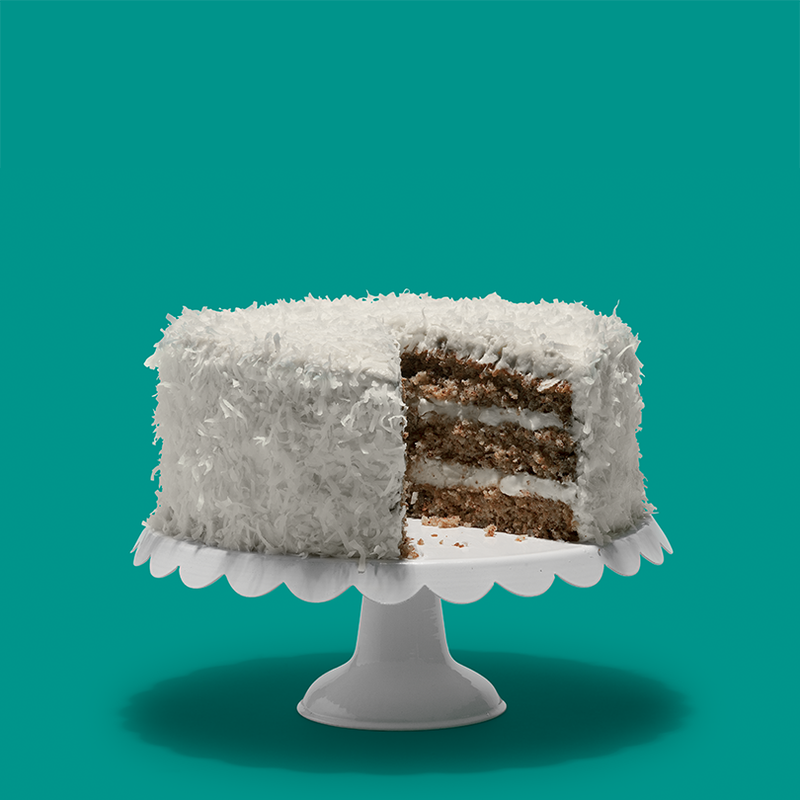 Italian Wedding Cake
$50.00
Description
This classic Italian Cream cake is one of our best, three layers with cinnamon and pecans covered in cream cheese icing and coconut shavings.
Loaf cake (4" x 4" x 8") feeds 8 to 10


10 inch cake (10" round) feeds 12 to 16



Please note:


•

 

Decorated cakes are only available for in-store pickup at 2104 Greenville Ave., Dallas, TX.



•

 

If you would like your cake to be delivered please choose one of our "cake kit" options below.



•

 

If you are ordering a cake kit, please read our

 

short guide on how to create your own cake kit masterpiece.
Ingredients
Cream Cheese,
Gelatin,
Coconut Flakes,
Heavy Cream,
Vanilla,
Arrowroot Flour,
Powdered Sugar,
Tapioca Flour,
Eggs,
Butter,
Baking Soda,
Xanthan Gum,
Pecans,
Rice Flour,
Sugar